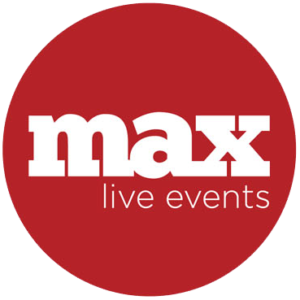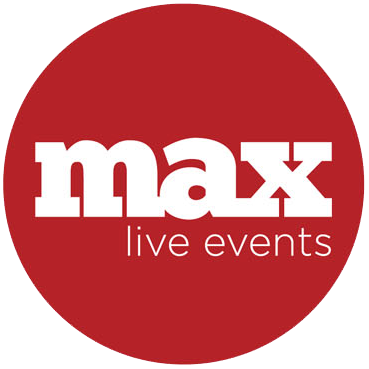 A RATHER GOOD PRODUCTION COMPANY…
Max Live Events is all about creating and producing fantastic corporate events that people will really remember and enjoy.
Max Live Events was set up as a full service production company, at the start of 2014 – a meeting of minds and talents from the worlds of business and production.
Our goal was to give our clients a better end product.  
We take the AV production from initial conception through to realisation on the day.
We can provide set design, lighting, sound, rigging, power, set, staging, branding, entertainment and pretty much anything you would need for an event.
Our ethos as cliched as it may sound is about adding the extra little touches, going the extra mile, giving attention to detail. Many little extra touches can all come together to produce a really special event.
At Max Live we pride ourselves on being nice, helpful and dedicated people to have as your production team.
Quite simply we are a rather good production company.
How We Look At Things…
Max Live Events are about the event as a whole, and while a main focus is the AV production, we are invariably involved with lots of other elements, becoming a sounding board for pretty much anything, from menu choices to logistics, talent to the creative feel.
Our inspiration for set design and on screen content comes from various sources. We are continually tracking what is happening in the the 'rock n roll', fashion and automotive worlds, ever keen to translate big ideas into affordable treatments for the corporate world.
Investing time and energy into really getting to know the awards event and the team you are working for, means you can deliver a truly bespoke event.
We know about all the big things that matter and the little things that count.
From stage design, to walk up music, creation of graphics to entertainment, every audience will have different expectations, likes and dislikes.
Creating a successful event is all about surpassing the expectations of clients and attendees, delivering real value and presence for the sponsors and/or the brands involved.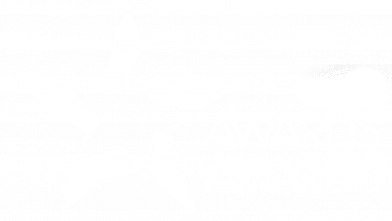 Winner:  Best Virtual or Hybrid Awards Event
Winner:  Best Awards Event Production On The Night
Winner:  Best Development of an Existing Award Event
Winner:  Best Experience On The Night

Silver:      Best Awards Event by a Publisher
Bronze:   Best Sector Specific Awards Event
Silver:      Best Covid-19 Bounce-Back Awards Event
CLIENTS INCLUDE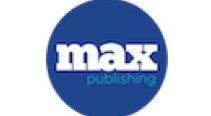 "When looking for a production company, Max Live Events give me every confidence that not only will the event run without a hitch, but it will also be executed to the highest standard.  Amanda never fails to come up with innovative solutions to meet our needs.  From initial concept through to delivery her enthusiasm and creativity as well as her ability to understand and implement the theme and ethos of the event with the same commitment as if she were part of own business.  Knowing that our clients' interests are being looked after by a safe pair of hands allows us to concentrate on the other aspects of the event without losing focus.  She never fails to deliver on time and to budget." 
Angela Jones, Head of Event Operations and Production, ICIS
"Ocean Media Group has been working with Max Live for 3 years and throughout that time we have had nothing but great things to say about them. The AV and on-site production is the defining aspect for any event and Max Live are extremely professional, talented, clever and totally reliable. But that is only half the story. Amanda and Sam always work beyond the brief to not only ensure the event is great – it is amazing. Their advice and attention to detail is invaluable. I would have no hesitation in recommending them."
Sarah Payling, Event Director, Ocean Media Group
"Working with Amanda and Max Live means we know not only will the job get done, but get done well with a firm eye on what we, the client, and just as importantly our audience want/need. No matter what happens (London-wide power-cut one year!), Amanda makes sure that the show goes on with a minimum of drama."
Justin Stanton
"Having previously attended events run by Max Live, we had no qualms appointing Amanda and her team for our very first HR in Law Awards event. As it was our inaugural awards do it was great to have her creative input and though our budget was tight, Amanda worked her magic and made our event spectacular, successful and memorable for all our guests and sponsors. Amanda and her team made sure everything ran smoothly and were a pleasure to work with, I would not hesitate to recommend her. And, of course, we have appointed her for next year!"
Sarah Morton-Blackbridge Communications
TALK DIRECTLY TO THE BOSS
"I am blessed to be supported by a team – both in-house and retained freelancers – who are the best in the business. I assure you.
But… the buck stops with me and I am the opposite of an unreachable boss – I proudly lead from the front."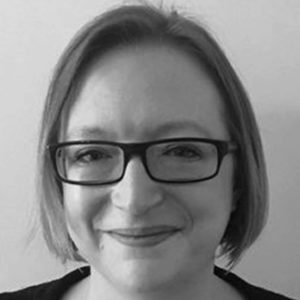 Amanda Murray: Founder and Managing Director
Amanda has worked within the events industry for over 20 years, across numerous fields from classical, to rock and pop, and experiential marketing. She landed about 16 years ago in the  corporate world. Here she has gained a reputation for producing highly successful events -from initial concept through to actuality.
Working initially as a junior production manager at an AV Production company, where she quickly progressed to become Event Director
Amanda took the decision at the start of 2014 to launch her own production company – Max Live Events – whose ethos is to be 'a rather good production company' – being friendly and personably, adding the extra little touches, going the extra mile and giving attention to detail.